Produced by Håkan Sjögren and Christian Ljunggren.
Recorded in May 1999 in Järna Kyrka, Dala-Järna. Two Thuresson microphones were used placed about 4 meters in front af the choir using omni-directionäl characteristics. The signals were fed into a Mackie mixer and recorded on a Sony DAT machine using Sony AD-converters with Super Bit Map dithering.
Recording, editing and CD premastering: Håkan Sjögren, SonoConsult, Täby
http://www.sonoconsult.se/
CD booklet layout: Per Kjellerstedt, Kilowatt AB, Täby.
Front page photo: Erik Cornelius, Nationalmuseum
Additional photos: Åke Westin
For additional CDs, mora information and bookings of the choir please contact:

Christian Ljunggren
Klockargårdsvägen 18
135 68 TYRESÖ
phone +46(08)7701592
christian_ljunggren@spray.se
The CD is also available in the Stockholm Cathedral Shop.
---
Kören deltager även på en ny skiva tillägnad Eric Ericsson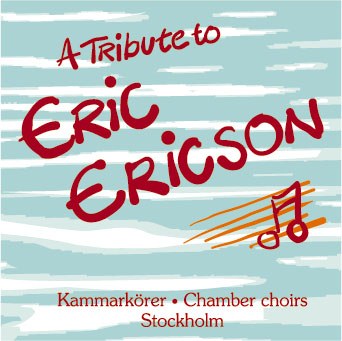 http://www.sonoconsult.se/